Offshore Company Formation in Dubai
Offshore company incorporation in UAE
Offshore Companies in UAE
Offshore companies, also known as non-resident companies, are established business entities. Companies can be owned by individuals, corporations and can be under 100% foreign ownership. The main purpose of an offshore company is that it will not be eligible for tax in certain countries; and are therefore effective ways to enhance wealth through a reduction of taxation obligation.
The UAE is an excellent choice for potential offshore incorporation. First and foremost, the access to 0% taxation comes with a high level of anonymity and a lack of auditing, meaning that companies incorporating in the UAE can go about their business without interruption. Indeed, offshore companies in general are effective ways of cutting down on a range of tax payments, such as Capital Gains Tax, VAT, earnings profits and property sales.
Benefits of Offshore Companies
Offshore company incorporation in the UAE is an excellent choice due to its high level of anonymity, low requirements for entry and lack of accounting and auditing.
The process of establishing an offshore company can be done remotely, with no requirement for shareholders or directors to travel and no need to obtain a residency visa. In addition, you do not need to have a physical office within the UAE, nor do you have to conduct business within the country itself.
The UAE is extremely flexible with its allowances for offshore incorporation. You have the option of either holding international or UAE-based bank accounts and deposits and nominated directors and / or shareholders may be corporate residents, UAE residents or residents of other companies, with 100% foreign ownership possible.
Your offshore company will be located in one of the UAE free zones, allowing for free trade movement with no taxation, which were established in order to encourage economic activity in the area. Your company can be licensed for specific activities and you also have the flexibility to own and trade real estate properties within the UAE, upon authority approval.
The UAE has an excellent image worldwide, with a globally recognised jurisdiction that is free from the stigma of being a tax haven. That said, Intellectual Property and assets are well-protected, and corporate law is robust.
EASY TO ESTABLISH YOUR BUSINESS

The entire process can be remote and you don't have to conduct your business in the UAE.

NO PHYSICAL PRESENCE REQUIRED

You do not have to travel or obtain residency in order to incorporate.

FLEXIBILITY

You can hold international or domestic bank accounts.

NO LIMITS ON SHAREHOLDERS

Shareholders and directors can be residents or non-residents

ACCESS TO UAE FREE ZONE

Free trade and no taxation within your zone.

REAL ESTATE BUSINESS

Businesses can trade in real estate with approval.

EXCELLENT IMAGE

The UAE has a well-respected global image and jurisdiction.

EXCELLENT PROTECTION

Assets and intellectual property are well-secured.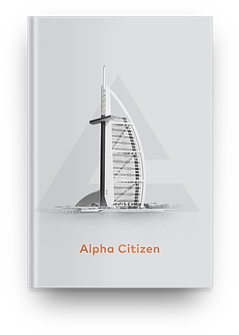 FREE E-BOOK: INCORPORATE YOUR OFFSHORE COMPANY IN THE UAE
Explore 0% taxation and other benefits of the United Arab Emirates!
Where we setup offshore companies
There are three locations where we can help you incorporate within the UAE free zone.
JAFZA

Jebel Ali Free Zone

This option for incorporation establishes your business within the free zone of the emirate of Dubai. This is the UAE's oldest free zone and has the best business image. Jebel Ali Free Zone is mostly used for companies that are seeking after global image.

RAKEZ

Ras Al Khaimah Free Zone

This is the most popular option for UAE incorporation. Your business will be established within the emirate of Ras Al Khaimah. Unlike Dubai, there are no restrictions on business activities, nor is there the requirements to submit legalised documents.

AJMAN

Ajman Free Zone

The option of incorporating within the emirate of Ajman is very similar to that of Ras Al Khaimah. Both are lesser-known options than Dubai, and both are relatively cheap and unrestrictive. Ajman free zone is located 12 km from Dubai.