Caribbean Citizenship
CITIZENSHIP IN THE MOST BEAUTIFUL PART OF THE WORLD
Becoming a citizen of another country can provide freedoms we scarcely imagined.
The reality is the world is becoming less open; less free.  As European and North American countries bow to pressure from within to prevent high immigration, attitudes within those nations are shifting evermore towards notions of 'them and us'.
Those of us unlucky enough (in this context) to be from those few spaces on the map considered (sadly) less savoury, find ourselves caught in the crossfire.
The current political climate is one of suspicion.  We are being defined more and more by our passport - our nationality - not by our character or our deeds.
Becoming an Alpha Citizen allows us to define ourselves.
It casts off the shackles of petty politics, and provides us an unprecedented opportunity to become global citizens.
Alpha Citizen's extensive experience in offering such freedom has led us and our clients to the Caribbean.
This tropical region facing the North Atlantic and connected by the warm, shallow Caribbean Sea, is well-known for many reasons.
Comprised of a series of exclusive destinations, it is renowned as a playground for those who enjoy the finer things in life.  A place for the lovers of clear skies, gentle waves kissing sandy beaches, and a laid-back lifestyle where time stands still.
There is truth in this.
The Caribbean is as diverse as it is beautiful - but there is no doubt that a particular… "je ne sais quoi" captures the imagination whilst meandering through the quaint villages and natural landscapes typical of all thirty territories of the region.
Five island nations of the Caribbean hold particular relevance as potential keys to Alpha Citizenship.  In other words, keys to unlocking your global citizenship.
St. Lucia, Grenada, St. Kitts and Nevis, Antigua & Barbuda, and Dominica.
Citizenship of these countries does not limit, but rather augments our ability to travel freely, whether we are of the modern cohort of digital nomads, or whether we have simply disposed of our smartphones!
These select island nations offer Citizenship by Investment (CIB) opportunities.
For those in a position to simultaneously invest in both their own future and that of their chosen host nation, life with fewer constraints on finances and travel becomes a reality.
Take some time on our website finding out a little more about what makes these island paradises both unique and truly accessible.
What is citizenship by investment?
By investing in the economy of a certain host country you can obtain a second citizenship and passport from that nation. That, in a nutshell, is how citizenship by investment works.
Citizenship by investment programmes legally grant citizenship status, and do so much faster than traditional immigration processes do.
Which countries offer citizenship by investment programmes?
The number of countries offering citizenship by investment programmes is slowly increasing, as it is recognised to be an excellent way to draw FDI inflows. Your choice of nation will depend on many factors, from your requirements and your current country of citizenship, to the amount you can afford to invest for example.
We are expert in the provision of assistance to acquire second citizenship in umber of Caribbean nations.
Not sure which program is right for you?
I've lost count of the hours spent at airports in a complete state of nervousness, just waiting to see whether I will be allowed inside a country to visit it. I've been aggressively interviewed and challenged, turned away despite spending a fortune on the right papers to travel, and I've been made to feel like a second-class citizen.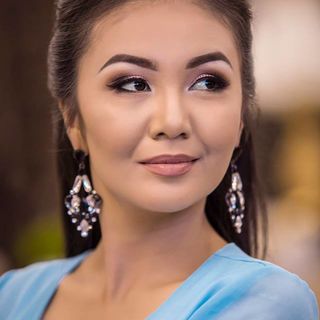 Zarina O.
Dual Citizen of Kyrgyzstan & EU
Get a Free Consulting Session!
Talk to us today. We'll be happy to introduce you the variety of economic citizenship programmes.
Our free consultation will help you:
Compare different programmes
Find the right program for you
Understand investment & donation schemes
Receive a price calculation
No obligation, just fill out this form and we'll respond super-fast.